One of the best restaurants in Reykjaivik is Sjávargrillið or in English, Sea Food Grill. Their menu is based on Icelandic food, mainly seafood, but you also have options for meat. The restaurant is located on one of Reykjavik's main streets, on the way to the famous cathedral of Reykjavik.
Been there serveral times, and everytime I entered the restaurant, somebody was greeting me and helped with having a table. They always make you feel welcomed and the atmosphere is very relaxing, even though it is a busy place as it is quite popular. The staff is very nice and helpful, presenting you the options for the menu of the day and providing complimentary cold water. Id rather say that this place is more on the fine dining side, but it has options for every and each taste.
The menu has a lot of options, both for lunch and dinner and the variety is big. I could say that the best you can get is the artic char, a specific fish used in Icelandic Cuisine. Also, their seafood soup is good, but maybe too salty for somebody not used with nordic food.
When it comes to starters, one of the nicest looking one is the Beef Carpacio, which comes on a big plate and it makes you say "wow".
If you are a fan of burgers, then you need to try theirs, both the reindeer and beef burger.
When it comes to deserts, the variety is not big, maximum 5 courses. The chocolate cake and the creme brulee mousse are very good options.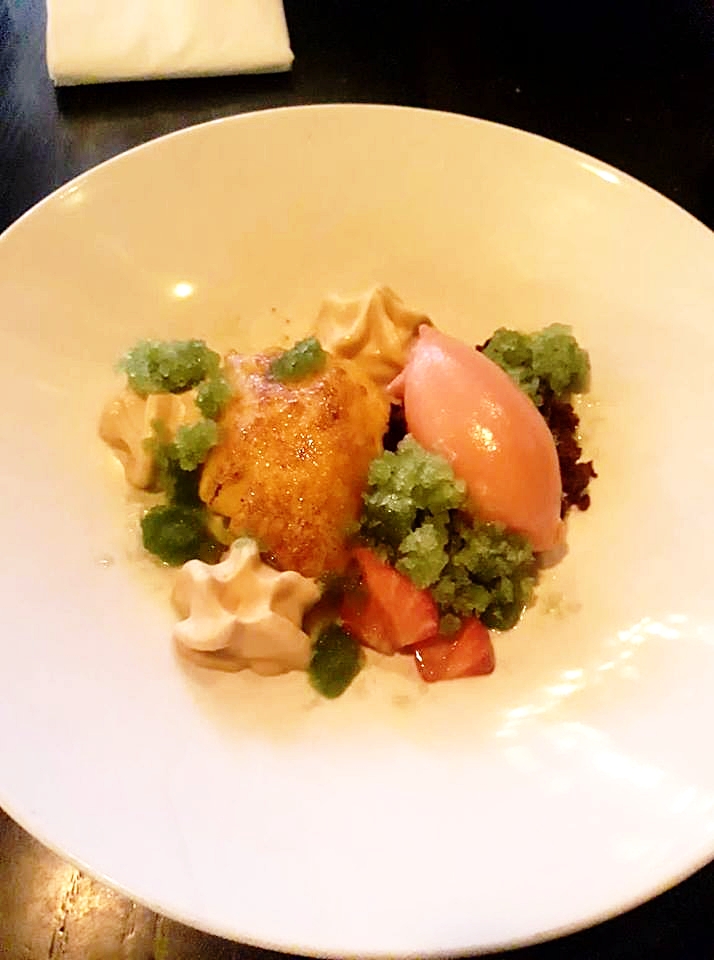 When you go to this restaurant, it is better to have a reservation as it gets fully booked easily epecially for dinner. The prices are maybe higher than the average of Reykjavik, which means that one person can have 2 courses and a drink for around 10 000 isk, minimum.
Totally recommend it.